We ask you to use our website as a guide to the look and feel of arrangements. Due to supply chain constraints, some arrangements will need to be altered. Thank you in advance!
Take Me Out to the Ballgame Basket
Item #
T108-1A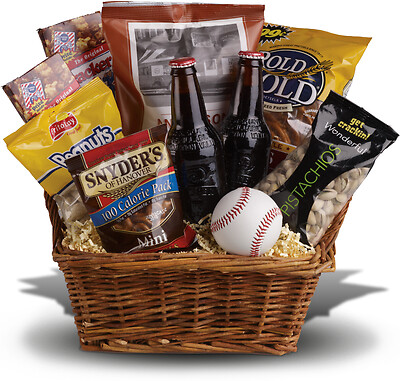 Buy me some peanuts and Cracker Jacks - and throw in some pistachios, peanuts, pretzels and root beer while you're at it! This bountiful basket spoils the baseball lover with yummy treats for the seventh inning stretch, plus a baseball to work off the calories with a game of catch! What a fun summer gift basket or Father's Day present.
This baseball-themed basket includes three bags of pretzels, a bag of pistachios, two boxes of Cracker Jacks, a bag of peanuts, two bottles of root beer and a baseball.